Brooklyn Bridge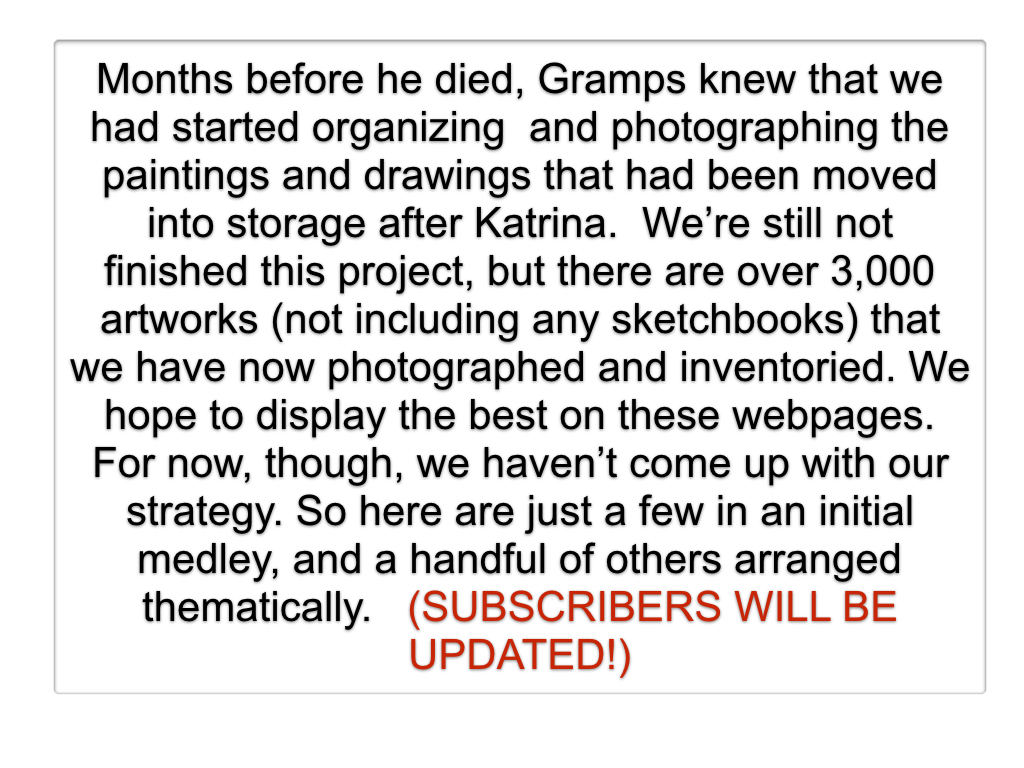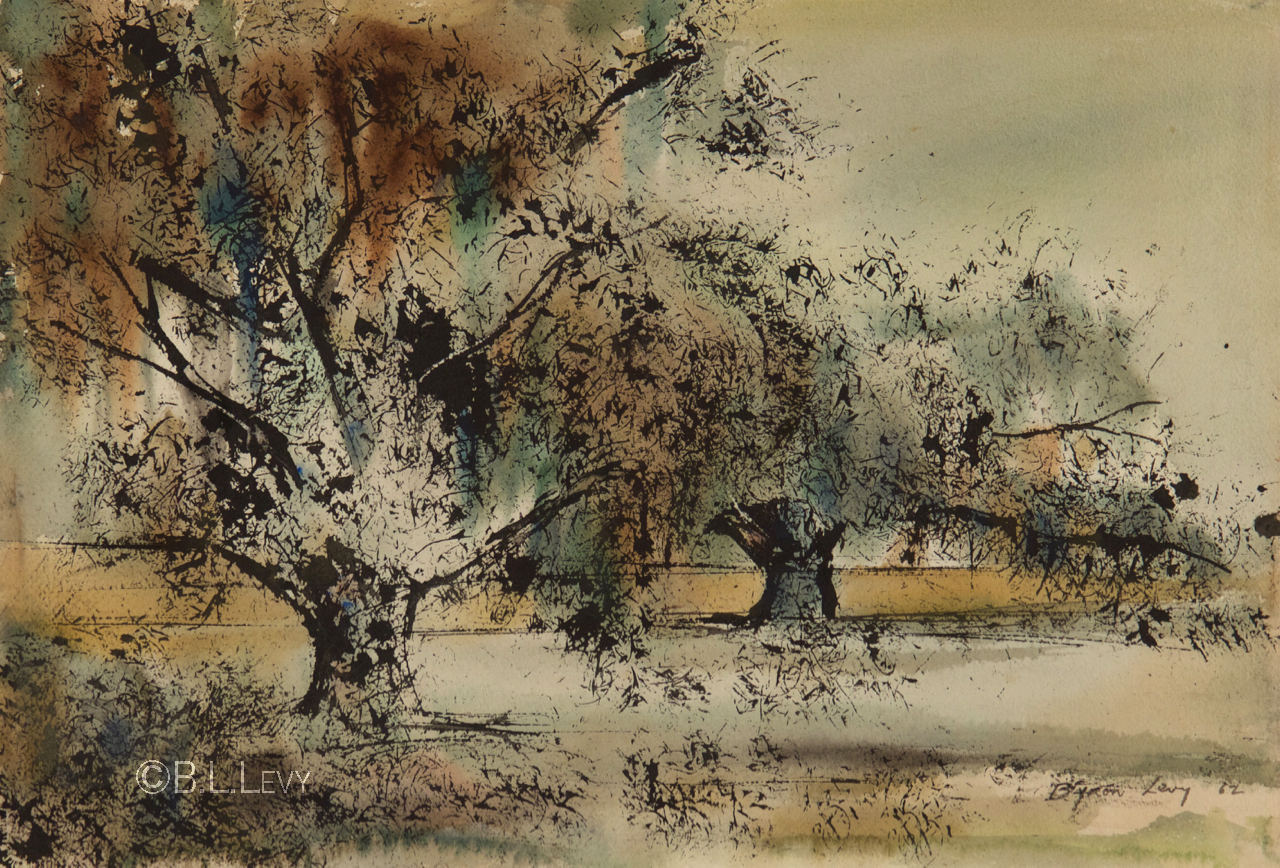 Gramps did a series of pictures like this, where he used Spanish moss as a painting tool. The leaves on the trees here were "painted" by dipping moss in paint.
This must have been a favorite -- it occupied a privileged place in Gramps' mother;s home for many years.
City Park Oak
This is a print made from a pen and ink original. A grand oak tree in New Orleans' City Park.
1977 11 x 8.5
New Orleans Neighborhood
Gramps would take sketches and paint the scenes much larger on Watercolor paper.
This is probably an attempt to emulate someone else's style, or perhaps is a copy. Usually he'd indicate if he was copying a master--no such indication is here.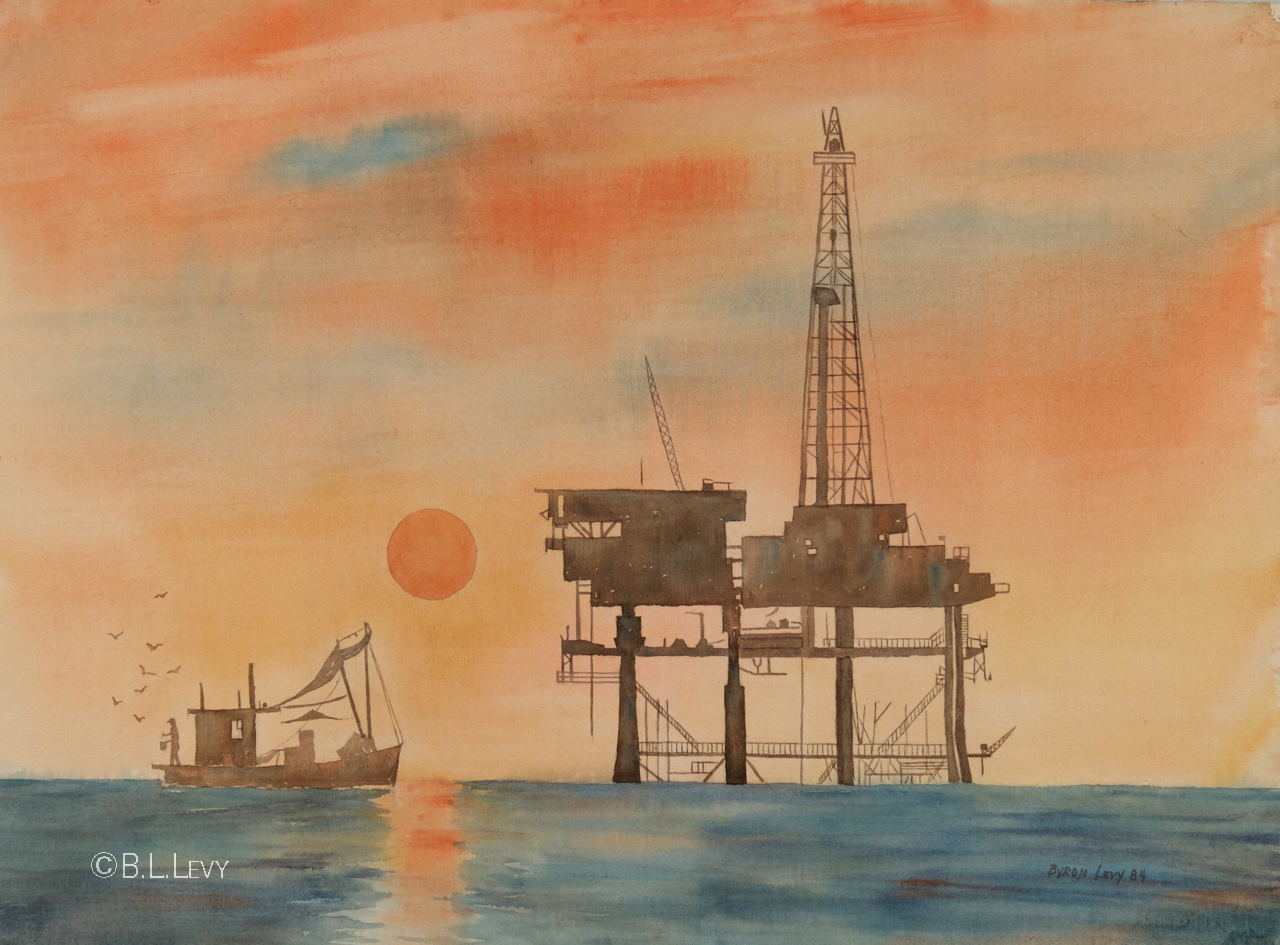 Gramp was fascinated with flight, and loved thinking of the Wright brothers, who no doubt inspired this painting.
An early painting, done in Mexico in a workshop with his mentor, Dong Kingman.
Gramps experimented with this style in the 1950s.
A Fall scene--now in the home of a family friend.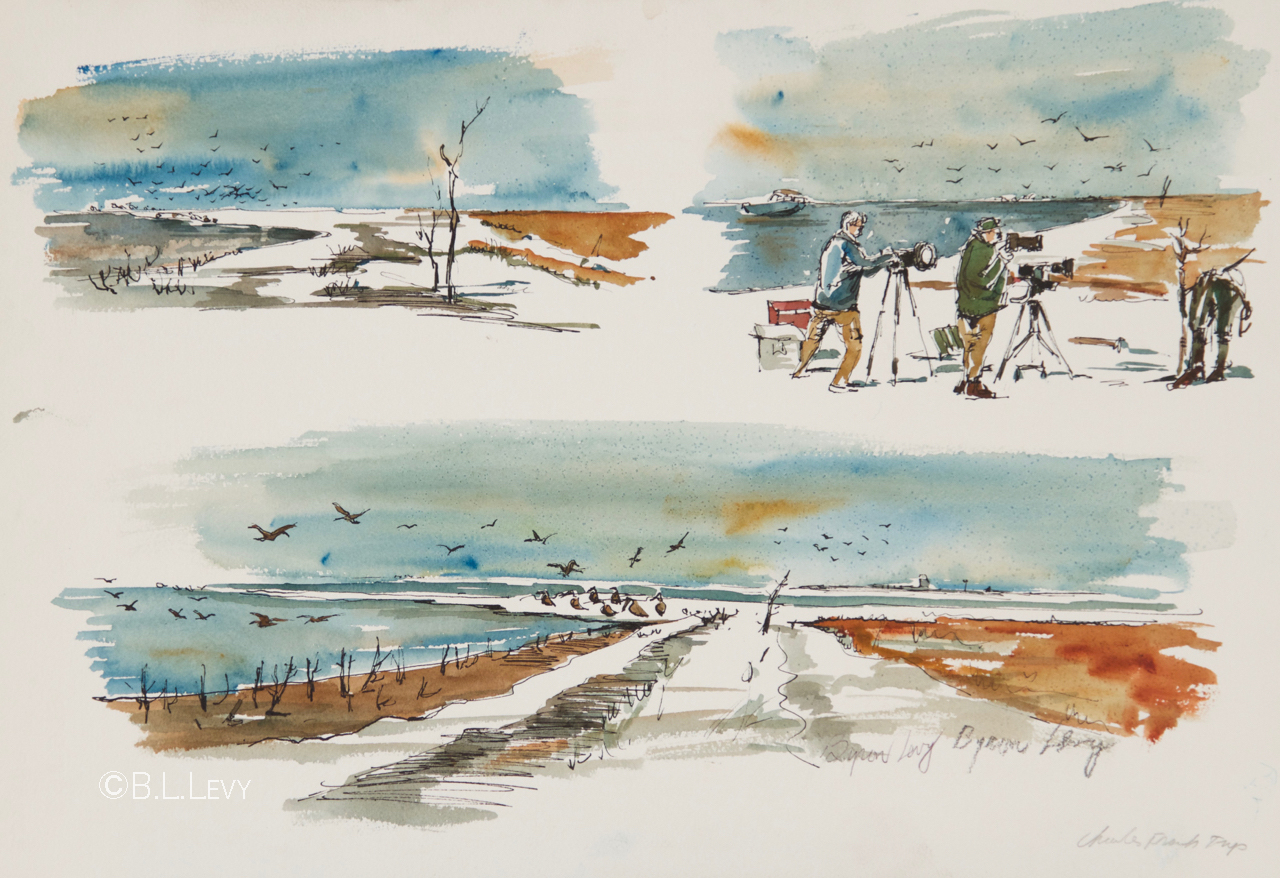 Multiple scenes on a single sheet were common. Whenever he was on vacation, he came home with dozens of sheets, each with several pictures.
Gramps loved flying kites. And he loved drawing kite fliers!
Gramps painted in New York and in Mexico with the Chinese-American watercolorist Dong Kingman. He considered Kingman a great friend and mentor.
This is a picture he began in NYC and left unfinished. Gramps ran into it a year or so before he died and finished it up then. It has since found a good home where it is appreciated -- in New York.